A couple weeks ago, a friend of mine directed me towards a reality TV series called "Hookers: Saved on the Strip." The show revolves around someone I have heard of before: Annie Lobert. Annie runs an organization called "Hookers for Jesus" and a place called "Destiny House" where she brings hookers to Jesus and pretends that they've all escaped from slavery. If you go to her website, you'll find that 'about page' starts out with this:
Hookers for Jesus is faith based organization that addresses the realities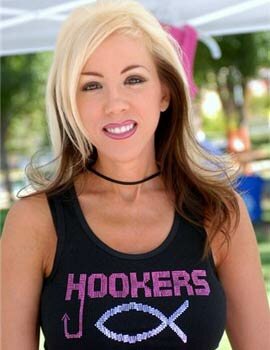 of human sex trafficking, sexual violence and exploitation linked to pornography and the sex industry. We are committed to reaching out to children/teens/women that need assistance/escape from sex slavery.
One problem with Hookers for Jesus and the shelter she runs, Destiny House, is that Lobert uses misleading information and ideas in order to promote her organization. Based on her website, you'll find that she seems to assume that women in the industry are somehow slaves. Obviously, anything people think is really bad should be compared to slavery or internment camps, right? The Facts page at the Destiny House website also promotes a lot of things that aren't even true.
12-14 – Average age of first involvement in prostitution.
I've debunked this before. So I'll just quote myself to save time:
That's a lie that has been repeated for a long time, all over the place. Someone did a study on children who were forced into prostitution and then assumed that the numbers in the study on children applied to the industry as a whole. Obviously, that's really bad reporting. It is really bad science and it is a horribly damaging myth to spread. It is sad that it is such a widespread myth. It is one of those myths that people believe because it is scary, not because there's a rational reason to believe in it. A quick meta analysis of the information gained from this study on women detained for prostitution, you know, an actual study that collected data on the actual group we're talking about, the average age the participants started prostituting themselves appears to be 20. Of course, we need far more information and this study has a natural bias because the people conducting the study were after other information. However, applying that data to the question of what the average age people enter prostitution is would certainly be far more accurate than using a study that was only about children entering prostitution.
Other aspects of Lobert's site are misleading as well. For one thing, she focuses a lot on 'facts' related to child sex trafficking. However, there is no evidence, anywhere that I have seen thus far, that Lobert interacts with children who have been sex trafficked. In fact, where most of the 'facts' are related to children, on the Destiny House website, it seems unlikely that Lobert deals with children very much at all. Because when a child is found in the sex trade, it is usually a case of child sex slavery and the case gets turned over to Child Protective Services. Unless Lobert has some sort of license that allows her to foster such a child, and a suitable location for the child (which the Destiny House does not appear to be), then she can't do the things for those children that she lists as her services on her organization websites. In other words, Annie Lobert is lying.
Furthermore, the issues facing children forced into the sex industry are dramatically different than those facing adults in the sex industry. So making a big deal out of children she's not helping doesn't tell anyone much at all about what she does for the women she's supposedly helping and spouting off information that is completely unrelated to the women in her shelter is, at best, not helpful and, at worst, deceptive. I don't think I can stress this, enough; children are incapable of giving informed consent like these women were. Children who are forced into this industry face much bigger problems than adults in the industry. They're more vulnerable and more prone to long-term problems because of their own situations. Lumping them together with the women is demeaning to the experiences of each group.
So, I watched the first episode of Hookers, because I felt I really needed to know what was being said about the sex industry, if anything at all. Annie kicks off the show with this little gem:
Each year, more than 100,000 women and children are sex trafficked in America. They're bought, sold, beaten, raped and killed every day. No one hears their cries for help. For over a decade, I was one of them. I sold my body and I almost lost my soul. My name is Annie Lobert, and I'm the founder of Hookers for Jesus. The Las Vegas strip is my office and my job is to get women off the streets.
Does that statistic sound suspicious? It did to me. So, I turned to Google. On google, I found no study that stated anything like this. Yes, people are sex trafficked in America. There are such things as people being forced into slavery where they are expected to do sexual things. That is a very, very serious matter, but as far as I have seen, thus far, Annie isn't working with sex slaves and she pretty much pulled that statistic out of her ass. Also, based on the implied definition she uses on her website of 'sex trafficking,' that should be a bigger number. If sex worker is the same as sex trafficked, as she implies, then she's got a lot more counting to do if she's to find out how many there are. The sex industry is a very large industry. It is also ethically icky to imply that you're saving sex slaves when you're actually helping people who voluntarily entered an industry. Shame on you, Annie Lobert!
Also, while the instance of domestic violence is higher per capita for people in the sex industry, implying that all in the sex industry experience this is misleading and saying that the solution to the problem is getting them out is kind of like saying the solution to people drowning is no longer allowing anyone to play in the water. People will, very likely, always like to play in the water and people will always be inclined to do sex work. The solution to the problem of violence against people in the sex industry is to make the sex industry safer, just like the way to prevent drowning is to teach people to swim and navigate water.
I want to reinforce something about this show, really quick, because I think it is important. Nobody featured in the first episode of Hookers: Saved on the strip was forced into the sex trade. All who are featured, including Annie, herself, describe their situations and it is clear that their entry into sex work is a choice that they made. Slaves don't get to choose. It is evil to take advantage of real slavery and child exploitation in order to benefit Hookers For Jesus and to claim that people who were free to do something were slaves or related to those two horrific experiences. Annie Lobert was never a slave. It is sickening that she attempts to imply that she and, others who have made choices in their lives, that they decided they didn't like, are slaves.
All that being said, I'm not against an organization that helps women leave the sex industry, if they want to. I am against treating the sex industry as if it is a 'bad thing,' itself and I'm against this organization using religion in order to accomplish its goals. What happens when someone wants to leave the sex trade because they just want a change and they have some other religious affiliation? Adding guilt and a natural bias against them for their choices and their lack of being a jesusphile is not going to be useful to them at all.
The first episode of Hookers focuses, partly, on a girl named Regina. Regina has a few good points to make in the show, even though they try to make her story side with Lobert's point of view. For one, Regina has stripped before and says, multiple times, that she doesn't think stripping is the same as selling sex. She's right! Lobert seems to assume that, because she met her pimp while she was stripping, that selling sex and stripping go hand in hand. She actually claims that stripping is a gateway to prostitution. This is misleading. Some strippers might sell sex, but many do not. In fact, some of the highest paid strippers that I know of don't sell sex because if you sell sex, then the guy cums and he goes home and stops paying you. Selling sex, for strippers, is bad for business. Most strippers are also aware of the dangers of selling sex and so they object to it based on a variety of other reasons, such as they don't want to go to jail or they don't want a disease or they're loyal to their spouse or boyfriend. In fact, other than the potential to go to jail and not wanting to lose money, the reasons for not selling sex for strippers pretty much mirrors why most other people might not have sex with a random person. Strippers, as it turns out, are quite capable of making appropriate sexual decisions for themselves.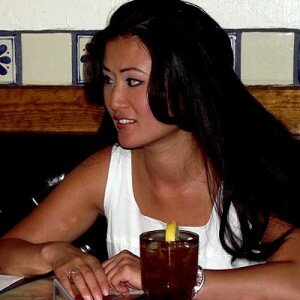 An interesting element of this episode is that Regina and Annie share the screen time devoted to telling Regina's story. I'm not sure entirely why, because there doesn't seem to be a problem with Regina telling her own story. To further make this element of the show odd, to say the least, the story told by Regina about herself and the story told by Annie about Regina don't seem to be entirely congruent. Annie assumes that Regina was kicked out of her home situation and, while Regina doesn't completely contradict that, the way the story is cut up for film, Regina makes comments about calling her dad to tell him she entered the Navy and it doesn't seem to flow with the story about a kid being kicked out. I could be wrong about this, but the story seems to be broken, here, at a critical point in the story. Regina met her pimp in the Navy, but saying she was kicked out of her house makes her story more dramatic, I guess.
Another element of Regina's story that is worth considering are her comments about money.
The last paycheck I got, I could have made that in an hour.
That comment leads to another scene where Lobert says, "The money is definitely what keeps girls in the business."
That's only partly true. Money is a great motivator, I have no doubt about that, and Regina is wise to miss that money. Money gets you food and shelter and Internet access and Darth Tater, the Mr. Potatohead version of Darth Vader. Money is a nice thing to have and when it comes to making decisions based on if you have spare cash for a spudly Sith Lord or you can barely afford Ramen Noodles, many people will opt for the option to fork out the dough for Master Tater. That being said, there are other reasons why the adult industry is an appealing place to be. For example, a job based on pleasure is a hell of a lot better than a job based on removing grease from a fast food service grill. Also, being able to have control over your schedule, not having an actual boss to report to and having the freedom to say and do things that you want to and get paid for it, is a really awesome work situation to have.
I will soon watch the second episode of Hookers, and if I deem it necessary, I may write a response to it, as well. For now, I'd like to see Annie's take on her spreading misleading information around and offering such biased services through her organization.
Note: It was really difficult to not make fun of Annie for mistaking the Squirrel's penis for an umbilical cord. And the one thing that made the whole show worth watching was hearing the lady at the stable say, "we're going to learn some things with these horses and shre what they have to offer. The outside of a horse is what's good for the inside of a woman!" Hilarious!